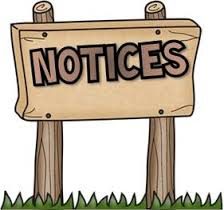 Important notices are uploaded to our website on a daily basis.
Please see below for any relevant information.
Date:                Thursday – 14 December 2017
Venue:             Golflands Campus Hall
Setup Time:    12:00pm – 12:20pm
Sale Time:       12:20 pm – 1:00pm
Elim Christian College have limited uniforms for sale. This is a great opportunity for you to bring in any uniforms you may have that you wish to sell and/or swap.
Please contact lisa.snary@elim.school.nz should you have any further enquiries.
CURRENT NOTICES:  GOLFLANDS CAMPUS
CURRENT NOTICES:  BOTANY CAMPUS
Y7-8 NOTICES
Y9-13 NOTICES